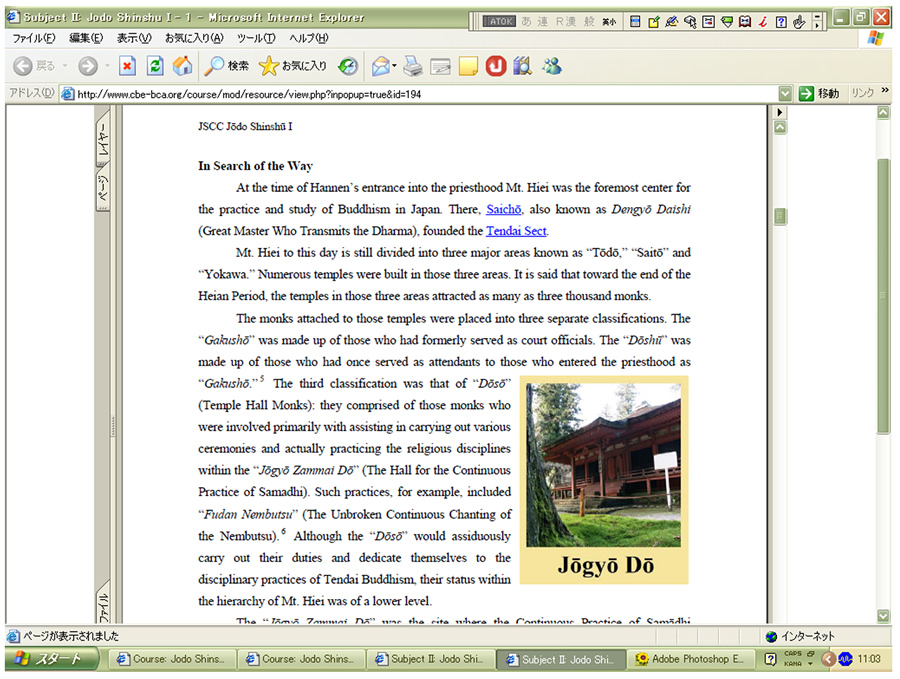 Buddhist Churches of America – Online classes are now being offered allowing people from all over the world to study Jodo Shinshu and Buddhism.  The second session of the English Correspondence Course commenced on March 1, with an enrollment of thirty-eight students between the ages of 20 and 70, from the USA, Canada, Poland, Brazil, Malaysia, and Japan.  The Correspondence Course is the educational program which was formed as part of Promoting International Propagation, one of the Shinran Shonin's 750th Memorial projects.  Classes provided through the two-year basic program are: General Buddhism, Shinshu I, Shinshu II, and History of Jodo Shinshu.  Beginning last September fifty-seven first session students are currently taking Shinshu I.  The Jodo Shinshu Center in Berkeley, California is overseeing the Correspondence Course with the classes being conducted by ministers and teachers from the different overseas districts.  The students download text materials and submit assignments online.  Students can also communicate with other classmates through the Internet.
Registration for the third session (starting September 1) will begin in May. 
Further information is available at http://jscc.cbe-bca.org .