Kamo River (April 6, 2009)
The riverbank of the Kamo River, which runs through the center of the city, is a popular walking course for both tourists and locals alike.  It is lined with cherry blossom trees that color the riverside pink in the spring, and the restaurants that sit alongside the river in the Pontocho district are a popular eating spot during the summer months where people can enjoy a meal and cool cup of sake, out on the terrace overlooking the river.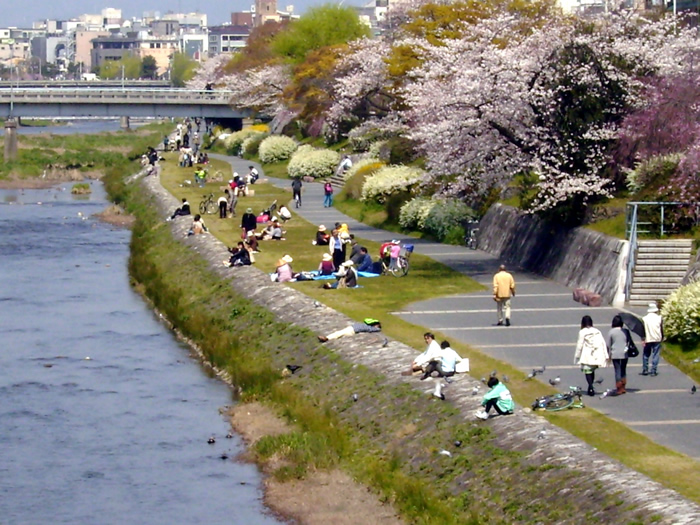 Ushiwaka-maru & Benkei on Gojo Bridge (April 6, 2009)
Gojo-Ohashi is a bridge across the Kamo River connecting Gojo dori between the Shimogyo and Higashiyama districts.  The original bridge, where Matsubara-bashi now stands was located on Matsubara street until 1589 when the warlord Toyotomi Hideyoshi moved it to its present location.  Legend has it that the famous battle between Musashibo Benkei and Ushiwaka-maru (Minamoto no Yoshitsune) took place on the original bridge.