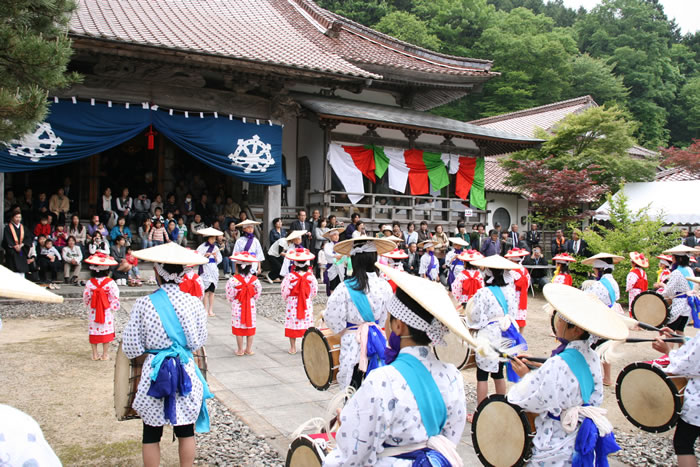 Hiroshima- This year, two temples of the Otani and Hongwanji sects in the Ogahara district of Hiroshima celebrated its centennial commemoration of their annual joint Gotan-e observance on May 21.  The first Gotan-e observance was conducted in 1910 at Annyoji Temple of the Hongwanji-ha sect.  Since then, the Annyoji Temple and Otani-ha sect's Myorenji Temple has been taking turns every year in officiating the service.

This has become a community event that this year, the entire community took a day off from farming.  Events for the anniversary included a Chigo procession, infant rites service, and local traditional folk dancing and drumming.  

Excerpt from Hongwanji Journal, June 20, 2009.