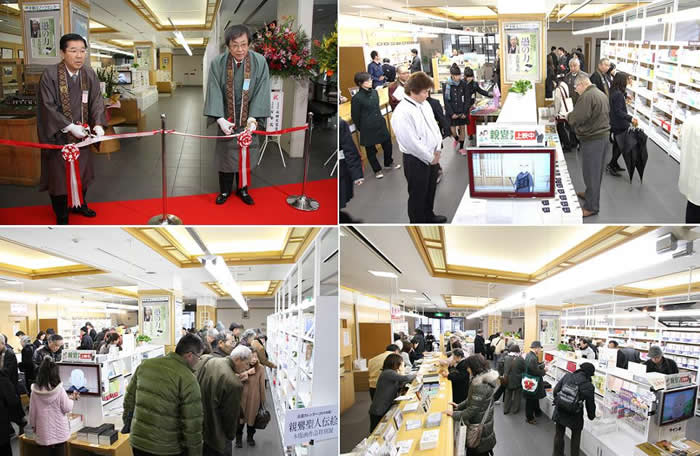 Hongwanji- The new Hongwanji Book Center has recently opened at the Annonden (former reception office building) located on the grounds of Hongwanji.  Books include Hongwanji publications as well as other Hongwanji related printings in Japanese and other various languages.  Also available are CDs, and an assortment of Hongwanji goods.  The Book Center is open Monday through Friday 9-5 pm and on weekends and holidays from 9-3:30 pm.
Visitors to Hongwanji are encouraged to visit the Book Center.  A selection of books will also be available at the courtyard during Hongwanji annual observances.
Excerpt from Hongwanji Journal, December 20, 2009.