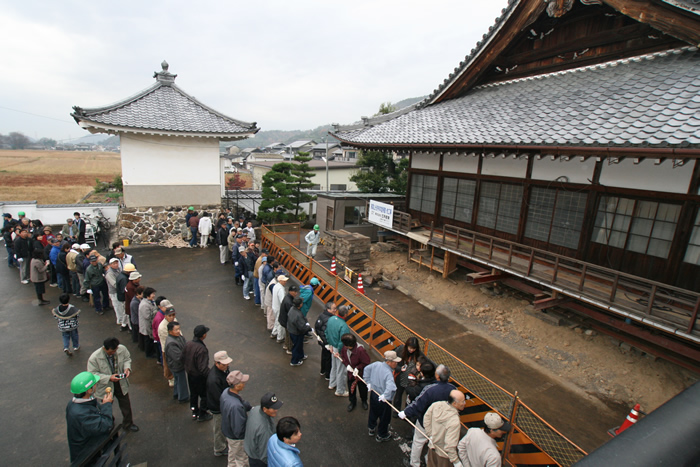 In December, the hondo (main temple hall) at Koshuji temple was pulled out 9 meters (approx. 9.8 yards) to a temporary location to conduct repairs and earthquake-resistance work to the temple grounds.  The hondo, which was built over 250 years ago, was moved using a traditional technique called hikiya (lit. "pulling house").  Logs were placed under the 180-ton temple and members of the temple helped by pulling and tugging on ropes that were fastened to the intact structure.
The construction work is scheduled to be completed prior to the temple's re-dedication service which will be held in February 2011.
Excerpt from Hongwanji Journal, January 10, 2010.