The Fostering of the World – Through a look at the uniqueness of a town where Jodo Shinshu's religious atmosphere prevails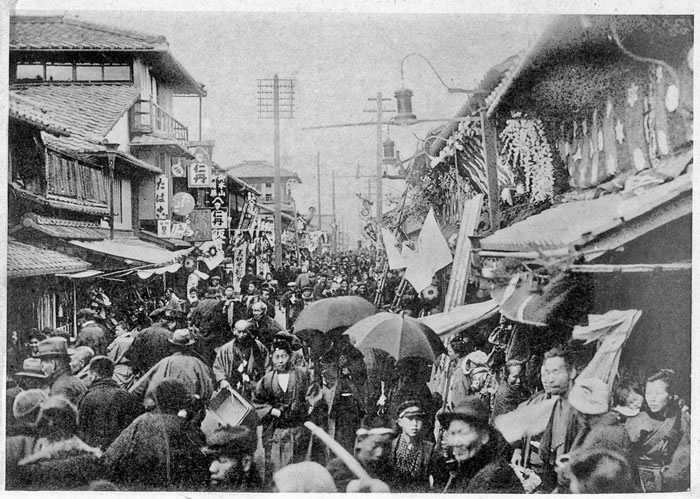 Hongwanji-  Until some thirty or forty years ago, Monzen-cho (lit. town in front of the temple gate), was once bustling with Jodo Shinshu followers from throughout Japan coming to visit the Hongwanji and its religious climate nurtured devout Jodo Shinshu followers who resided in the area. Also in the area were many ryokan (Japanese style inns) where people gathered to share the Dharma that they had heard at Hongwanji, with discussions that ran late into the night. Visitors to the area would be seen wearing their yukatas (cotton kimono) as they walked around town buying gifts to take home. Since then, many stores have gone out of business and closed, replaced by apartment buildings and parking lots.
A third of the shops located in the town are affiliated in some way to Hongwanji, selling butsudan (Buddhist altar) and butsugu (Buddhist altar implements). Sadly, two thirds of the shops now have no connection to Hongwanji. As a result, a major concern is attempting to reconnect them and those who reside nearby to Hongwanji once again.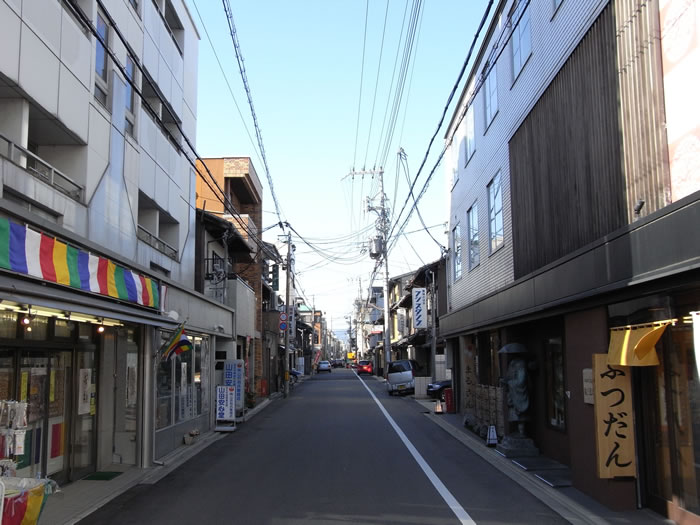 Professor Tomio Iguchi of Ryukoku University's Department of Economics said, "There used to be many hostels in the area to accommodate people visiting Hongwanji, where many devout believers gathered enabling them to create strong ties to Hongwanji and the town surrounding it." Monzen-cho which was once quite lively, has diminished considerably as time has passed. In order to reinvigorate the town, Iguchi suggested the idea of "social capital," a term used in sociology, describing social efficiency which emphasizes harmonious cooperation among the people. In this way, the interconnection between people should bring about a new uniqueness to the town and surrounding area.
Excerpt from Hongwanji Journal, February 10, 2010.