U.S. Inauguration speech leaves a memory-able impression
Kagawa, Japan-  Touched by U.S. President Barack Obama's Inauguration Speech given in January 2009, Sadayoshi Kobayashi (72), a member of Choenji Temple (Mitoyo city, Kagawa prefecture), memorized the speech by heart. Word began to spread of Kobayashi's talent and was soon seen on nationwide television. Neighbors also gathered at his home to hear the speech being given as Kobayashi stood at his homemade podium. Displaying his heritage as a Nembutsu follower, he decorated the face of the podium with a chapter from Rennyo Shonin's letters called, Shonin Ichiryu (The Tradition of Shinran Shonin).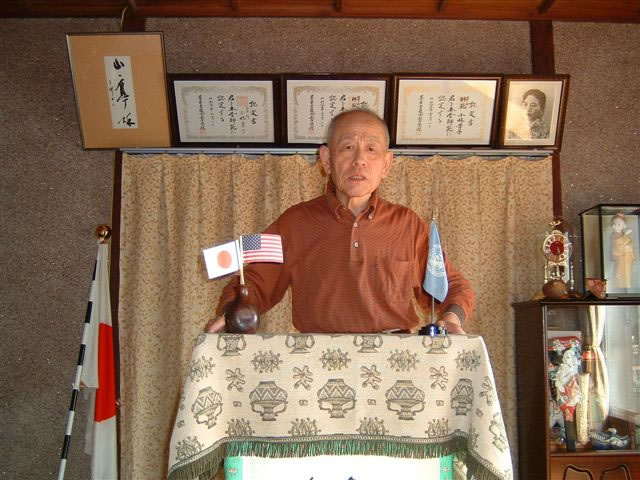 Rev. Isshi Fujita, head minister of Choenji Temple, describes Kobayashi as a devout member who diligently comes to the temple to listen to Dharma talks.
In hopes to one day meet President Obama in person, Kobayashi wrote a letter to the White House and received a friendly response in which the President expressed his interest in meeting Kobayashi as well. As he looks forward to his dream, Kobayashi today continues to listen to the Dharma in anticipation of his meeting with the President.
Excerpt from Hongwanji Journal, February 10, 2010.