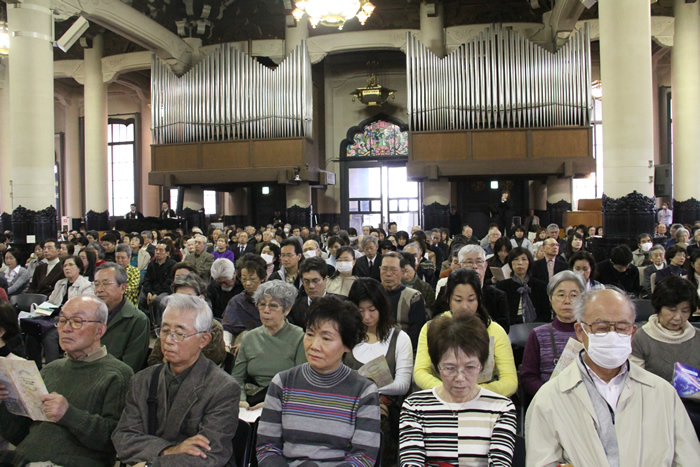 Tokyo- On February 26, Tsukiji Betsuin celebrated its fiftieth Lunch Time Concert.  The lunch time pipe organ concert is held on the last Friday of every month beginning from 12:20 pm, opening its doors to anyone and everyone from company workers on their lunch break, to tourists visiting the area, where they could sit and enjoy an oasis of relaxing music. First held in January 2006, the concerts consisting of a repertoire from Buddhist gathas to famous classical music have invited both old as well as newcomers to the temple.
The German-made pipe organ was donated to Tsukiji Betsuin in 1970 by the Bukkyo Dendo Kyokai. The concert, held in the temple hall which resonates with the music of its 2,000-piped organ, has also come to be known as a concert of "2,000 winds."
The next concert will be held on March 26, 2010.
(Excerpt from Hongwanji Journal, March 10, 2010)
class "c" の内容がここに入ります