May Yamaoka (Alameda Buddhist Church)
In 1929, I was born in the United States, in Lodi, California. At the age of nine, my family and I returned to my parents' hometown in Hiroshima prefecture, where I attended the Hiroshima Prefectural Girls' School. I was at work at the Japan Tobacco and Salt Public Corporation located about 1.5 kilometers away from the hypocenter. However, my younger sister Mana, was a gakutodoin (student labor to help with war efforts) and had been working in town helping with road expansions when the bomb was dropped.
At the conclusion of the war, as I was preparing for my return to the United States, my father said, "Inform everyone in America about the atomic bombing. Tell everyone about the tremendous horror of the atomic bomb." Having my father's wish in mind, I took my granddaughter Tamiko, who was 6 years old at the time, to Hiroshima. I took her again when she was thirteen and later again when she was twenty. The essay was written by Tamiko a couple of years ago as a birthday present for me. Although I did not say much, and Tamiko does not understand Japanese, I felt that there was an experience to be felt just being there where it all happened.
As second generations to Japanese descendents, we returned to the United States at the end of the war. Today, there are approximately 1,000* hibakusha (atomic bomb victims) living in the United States. (*includes victims from Hiroshima and Nagasaki)
Sixty-five years since the end of the war, I have continued to think about war. Shinran stated, "May peace and tranquility prevail throughout the world." This is a world that we all hope for. It is heart-wrenching to know that a war is still taking place somewhere in the world today. It is my hope for all countries to get along and aim for world peace.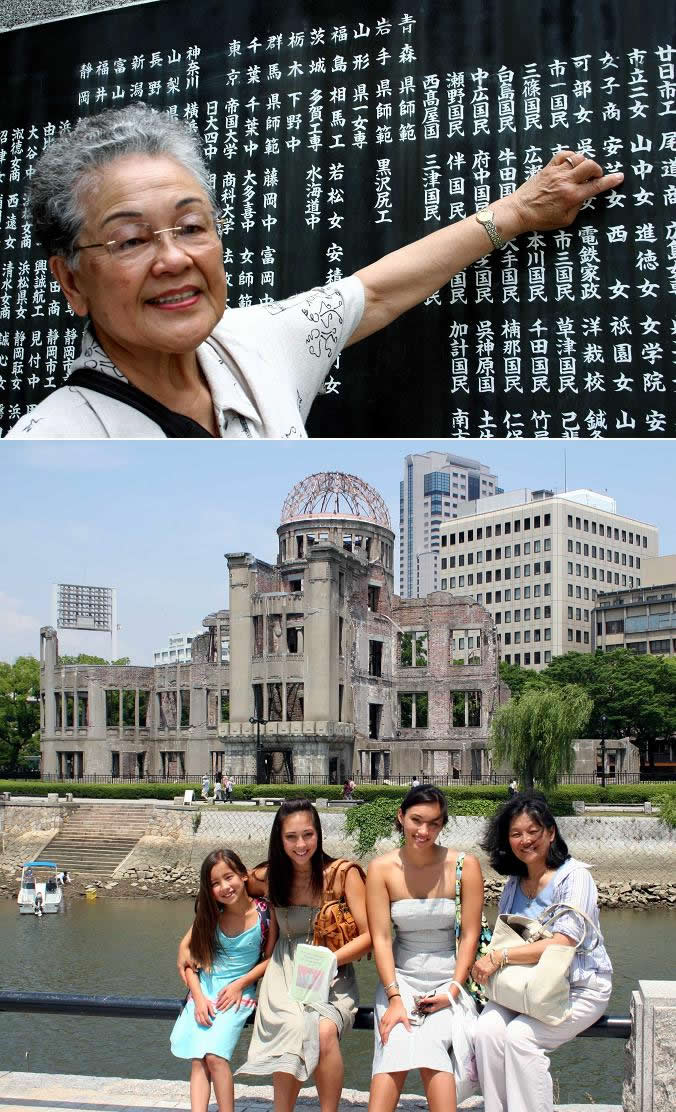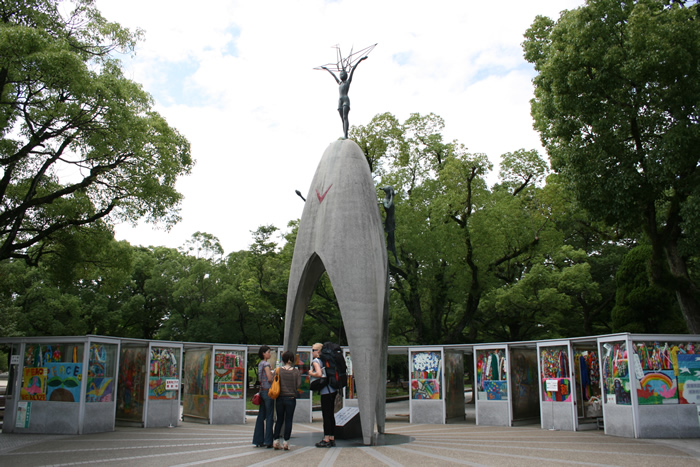 (Excerpt from Hongwanji Journal, August 10, 2010)