Kagawa, Shikoku (Japan) - November 10 marked the last of the eight major omachiuke (special service in anticipation) for the 750th Memorial for Shinran Shonin in 2011. Conducted in Kagawa prefecture at the Sun Messe Kagawa, Moshu Koshin Ohtani, Lady Ohtani and some four thousand delegates from the 4 neighboring prefectures were in attendance. With "The life that shines during this moment" as the theme, the observance began with the Shuso Sango Saho (service style), followed by a Commemorative Dharma talk entitled "Yono naka an'non nare" presented by Rev. Chikai Nakanishi (Hongwanji Kangaku scholar), musical performances by the children and parents of Wako Nursery School, and a special Memorial Concert by enka (traditional-style Japanese popular music) singer, Masako Mori.
With less than 150 days before the observance of the 750th Memorial for Shinran Shonin at Hongwanji, the final
omachiuke
has concluded with hopes that the nembutsu teaching be shared with as many people as possible.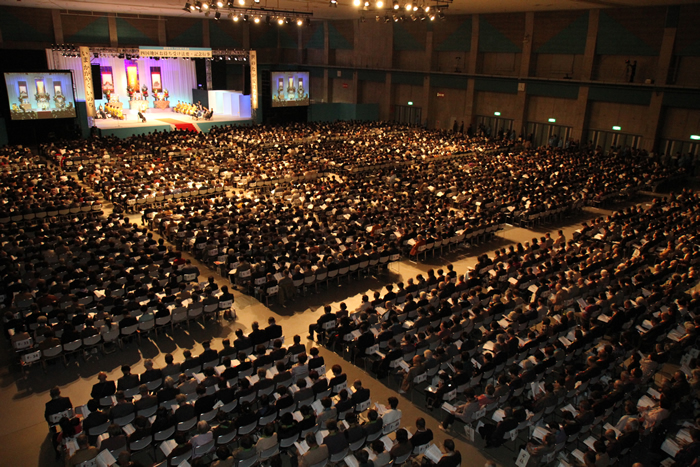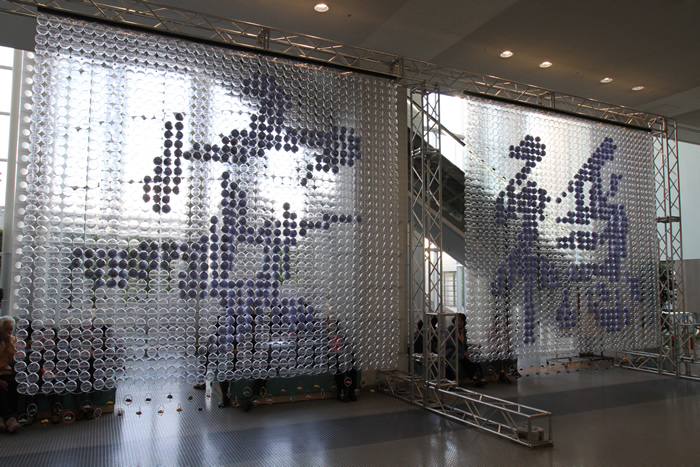 (Excerpt from Hongwanji Journal, November 20, 2010)