Mt. Hiei- Enryakuji  
Where Shinran Shonin studied. Established in the early Heian Period (8-12th c.) by Dengyo Daishi Saicho, Enryakuji was a highly recognized Buddhist institution of its time where Buddhist scholars including Shinran and Honen Shonin had studied. Divided into three areas, located in To-do (central stupa area) is the Konpon Chu-do temple hall. Located 30 minutes away from To-do is the Daijo-in temple in Mudoji Valley, where the legendary soba kui mokuzo (life-sized wooden replica said to have been carved by Shinran himself) was said to have been kept. In the northern region known as Sai-to is the Ninai-do temple hall comprised of the Hokke-do and Jogyo-do halls where Shinran had trained. The main building in the northern-most area of Yokawa is the Yokawa Chu-do temple hall where Shinran is said to have spent most of his days while on Mt. Hiei.
Reservations are now being accepted for the special tour which will be offered in conjuction with the memorial observances. The tour (in Japanese) includes viewing of the Jogyo-do training hall and a Japanese sermon by a Tendai priest in the Konpon Chu-do temple hall. For more information, please contact the Enryakuji reception department at 077 (578) 0521. (In Japanese only)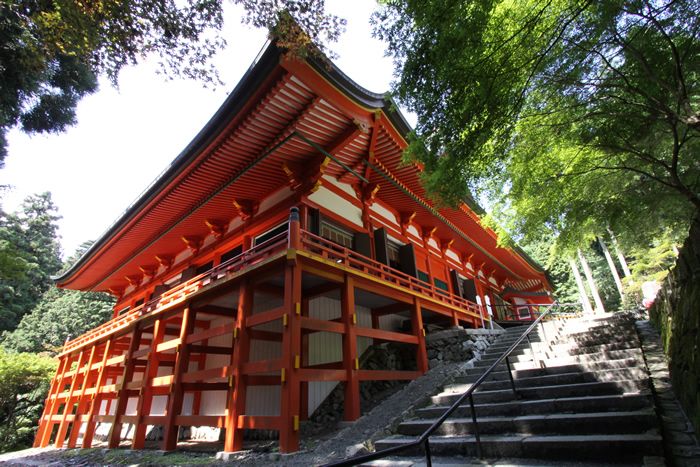 Directions
By bus (Kyoto Station)
Kyoto Bus (not to be mistaken with the Kyoto City Bus) number 51. Approximately 75 minutes. Stops are made at Mudo-ji, To-do, and Enryakuji Bus Center prior to the final stop at the top of Mt. Hiei.
Keihan Bus number 57.
By cable car (Kyoto - Mt. Hiei)
Take the Keihan Line to Demachiyanagi station.
Transfer to the Eizan Line to Yase-Hieizan-guchi. (approx. 26 mins)
Transfer to the cable car (approx. 9 mins) then take the ropeway (approx. 3 mins) to the top. A shuttle bus is available to Enryakuji (approx. 6 mins)
Rokkakudo (Hexagonal hall)  
Where Shinran Shonin spent 100-days in retreat after descending Mt. Hiei in search of The Path. Said to have been built by Prince Shotoku, it is also said to be the birthplace of Ikenobo, the art of flower arrangement. The Ikenobo museum, which houses historical and other reference material on flower arrangement, is open by appointment only.
Address: 248 Donomae-cho Rokkaku dori Karasuma Higashiiru Nakagyo-ku Kyoto
Tel: 075-221-2686
Directions
4 minutes on foot from exit 5 of the Karasuma Oike subway station.
Map: Rokkakudo (Hexagonal hall)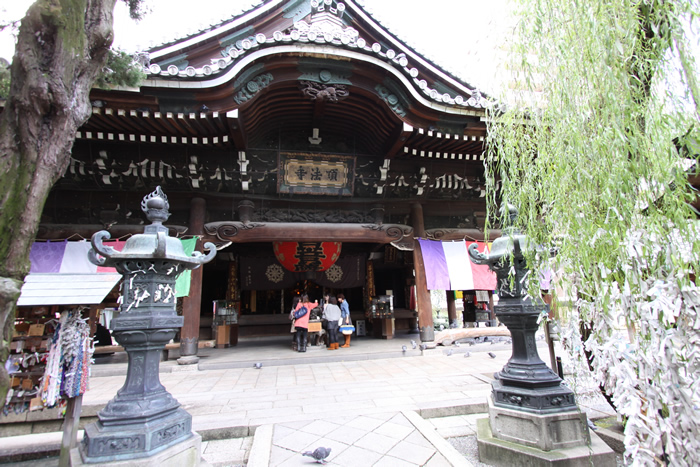 (Excerpt from Hongwanji Journal, January 1, 2011)